Diapositiva {CURRENT_SLIDE} de {TOTAL_SLIDES} - Buscar por Red
About BlackBerry Bold 9930
Showing slide {CURRENT_SLIDE} of {TOTAL_SLIDES}
The first Bold with a touchscreen.

Make accurate entries when choosing small icons when using the optical touchpad. Easily tap, scroll and pinch to zoom.

CDMA and GSM compatibility allows you travel anywhere boldly.

Simply switch to a local network using an appropriate SIM card. When globe-trotting, you won't need to buy a new phone.

Type like a pro.

The QWERTY keyboard improves typing speed and the intuitive smartphone provides suggested inputs to save time.

Sync your email accounts and access them in a single device.

The BlackBerry Bold 9930 is compatible with up to 10 POP3 and IMAP4 email accounts granting you access to Gmail, Yahoo and other webmail accounts.
eBay has provided more information about this product above and is not affiliated with or endorsed by BlackBerry.
Price Trends
BlackBerry Bold 9930 - Price Used
Used Price*
from $11 to $40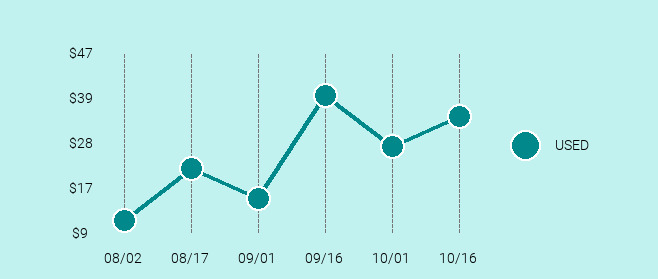 *The average sold price is calculated based on "Buy It Now" items sold within the 90 day period described above (excluding shipping and handling). Each interval represents a 15 day period. There is no guarantee that items will always be listed at a price within the provided range.
Compare Similar Models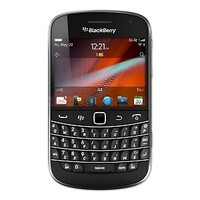 BlackBerry Bold 9930
Operating System
BlackBerry OS 7.0
Processor
1.2 GHz quad-core
Showing slide {CURRENT_SLIDE} of {TOTAL_SLIDES}
Top 5 High ratings
Top 2 Low ratings
excellent

BlackBerry Bold 9930 has a wider and thinner design and is exceedingly well-made. It boasts stunning graphics, a new touch-screen display, an amazing physical QWERTY keyboard, a faster 1.2GHz processor, and the new BlackBerry OS 7 that brings augmented reality apps, 720p HD video recording, and more. We're also pleased with the photo quality of the 5-megapixel camera.

Verified purchase: Yes

excellent

The RIM BlackBerry Bold 9930 has a wider and thinner design and is exceedingly well-made. It boasts stunning graphics, a new touch-screen display, an amazing physical QWERTY keyboard, a faster 1.2GHz processor, and the new BlackBerry OS 7 that brings augmented reality apps, 720p HD video recording, and more. We're also pleased with the photo quality of the 5-megapixel camera.

Verified purchase: Yes

Great Buy!

This Blackberry from Sprint is the perfect phone for what I was looking for. I still wanted the type pad for texting and it also has a touch screen. Perfect! So far it has a very good battery life and navigation is very easy. It is also a great size, small and slim. I'm very happy to have chosen this phone!

Verified purchase: Yes

Great phone for communication

Compact design and great reception - wherever I am, I always have a strong signal. The keyboard is easy to use and the keys have a crisp and solid feel. Texting, with one hand or two, is a piece of cake. The sound quality is much better than my HTC and being able to use a trackball or the touch screen to access apps, webpages or phone functions saves time and frustration.

Verified purchase: Yes

Sleek and Sexy!

The BlackBerry Bold arrival in a beautiful black box securely packaged tight. The BBB phone and accessories were individually packaged in plastic bags along with instruction manuals., , BBB is small but powerful for your daily tasks. The white cover and beautiful bright LCD is highly visual which will, allow you to access your features with ease. The touch screen has a smooth flow for functionality and for those of, us who enjoys the BB classic keyboard are in for a treat. The BBB has a luminous keyboard with a sharp wedge design and comfort for your finger tips!, , I must state that I decided to buy the BBB after much research online about it's security features. I read that President Obama and many celebs still continue to use their BlackBerry for privacy reasons. I still have my G5,, but my BBB are for private calls., , I use to own a Curve and now I'm loving My BOLD!, , Curvaceous_Lady :-)

Verified purchase: Yes